Mark Leslie attended an event where Oscar Wilde's grandson presented a drawing by Oscar's mother to Patricia O'Brien – the Irish Ambassador in Paris.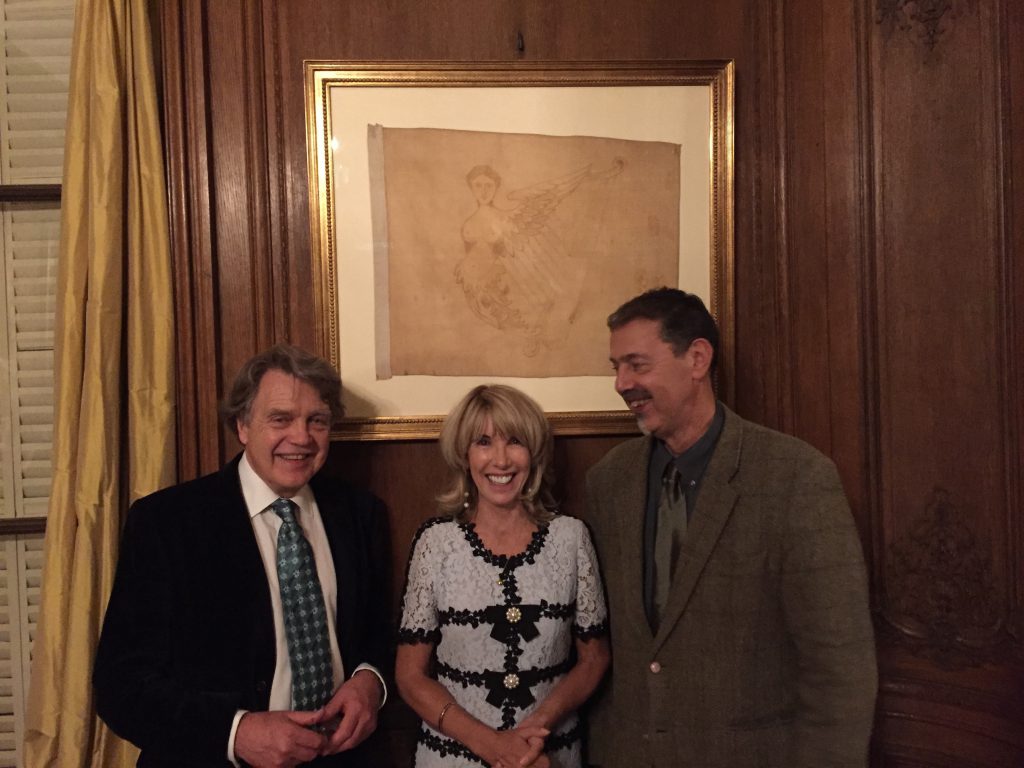 Her embassy helped restore Oscar Wilde's tomb in Pere Lachaise. So his grateful grandson, Merlin Holland, gifted a drawing by Oscar's mother to the Irish people.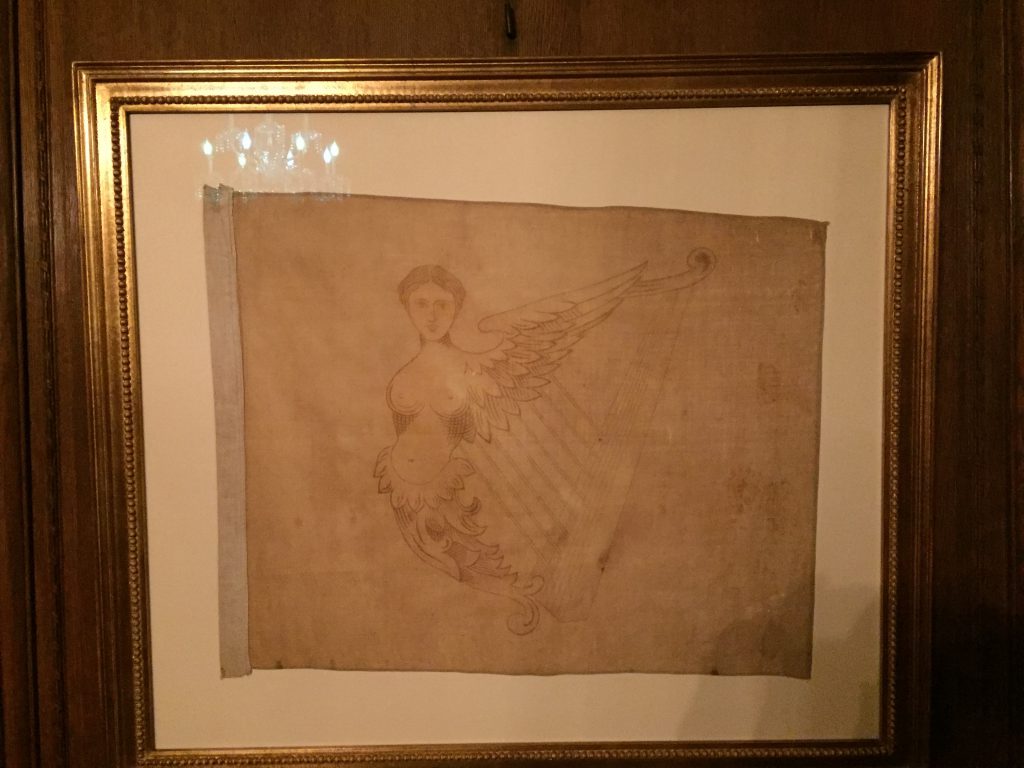 Mark Leslie's grandfather, Shane, had spotted Esperanza's design for an Irish national flag in a Dublin junk shop. Shane gave it to Merlin's father Vyvyan Holland on a visit to Castle Leslie in the 1930's.