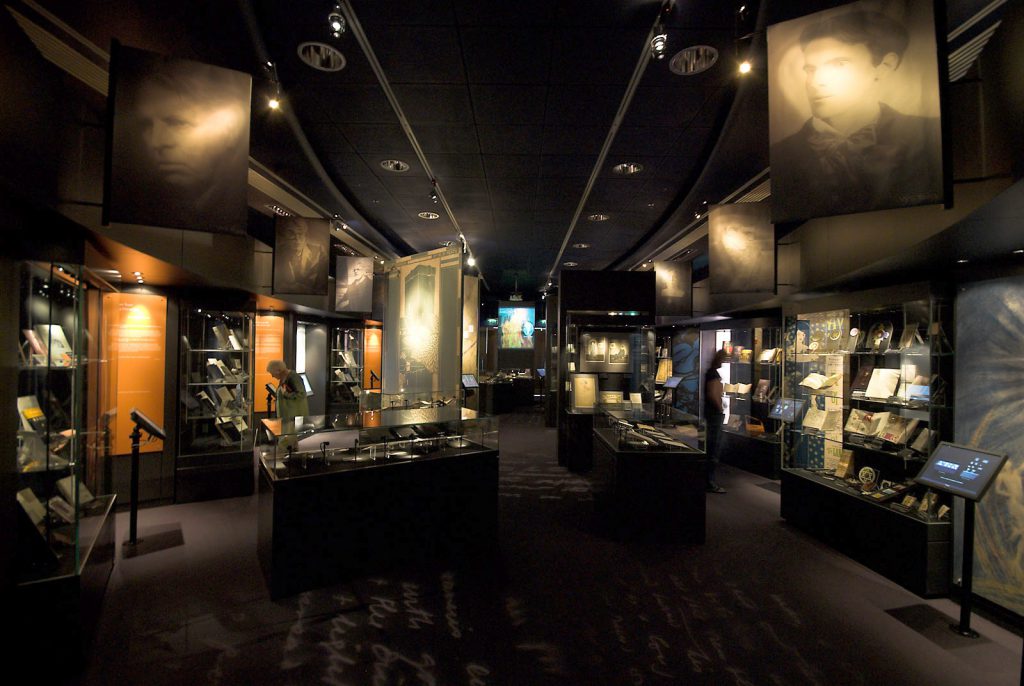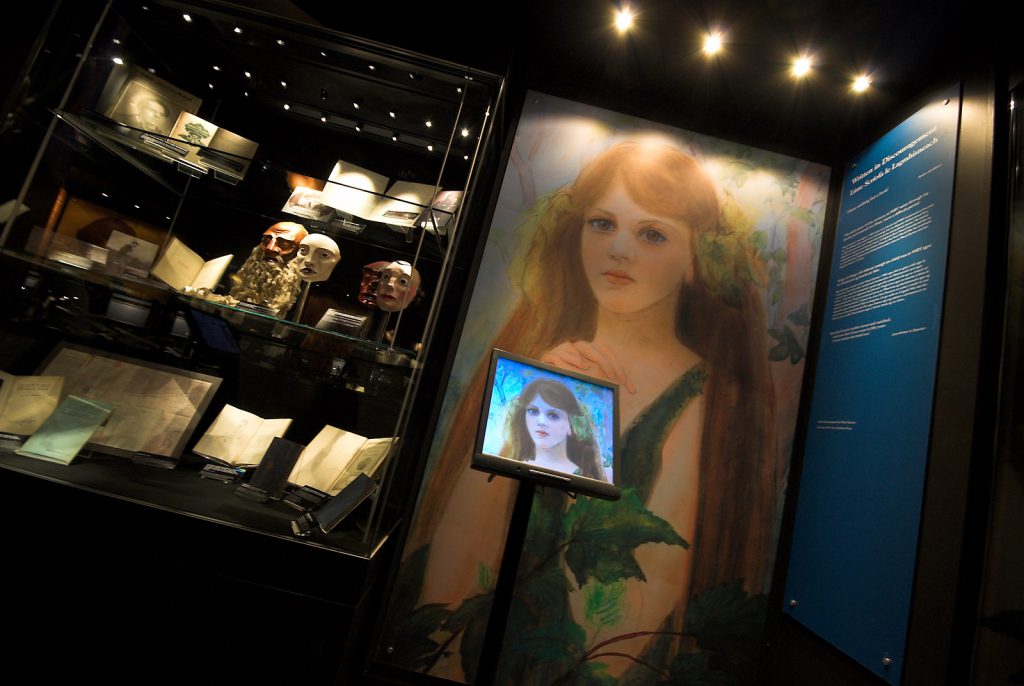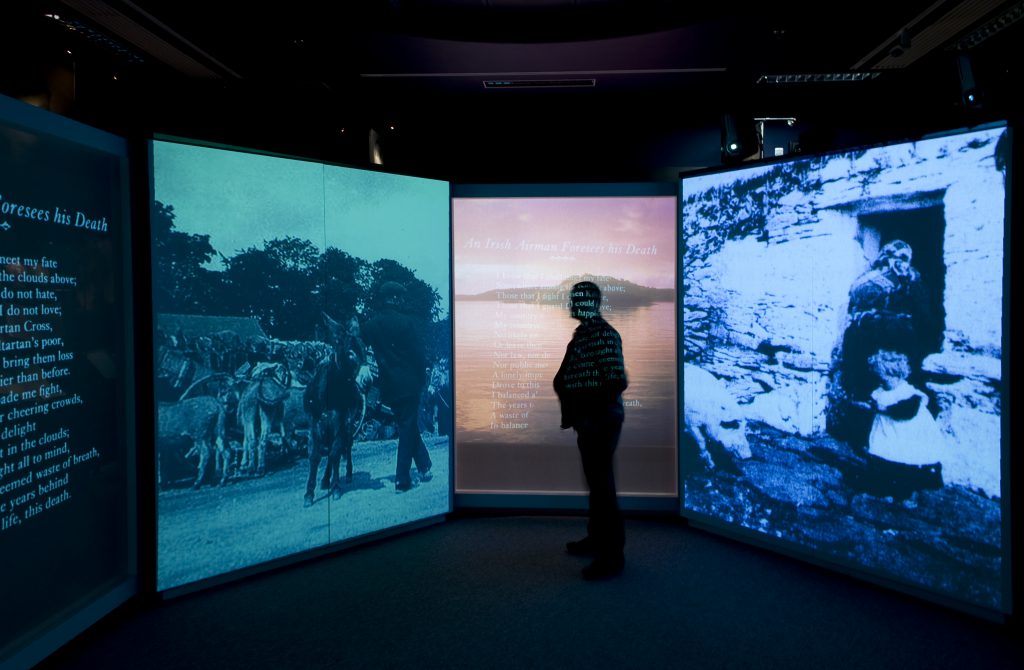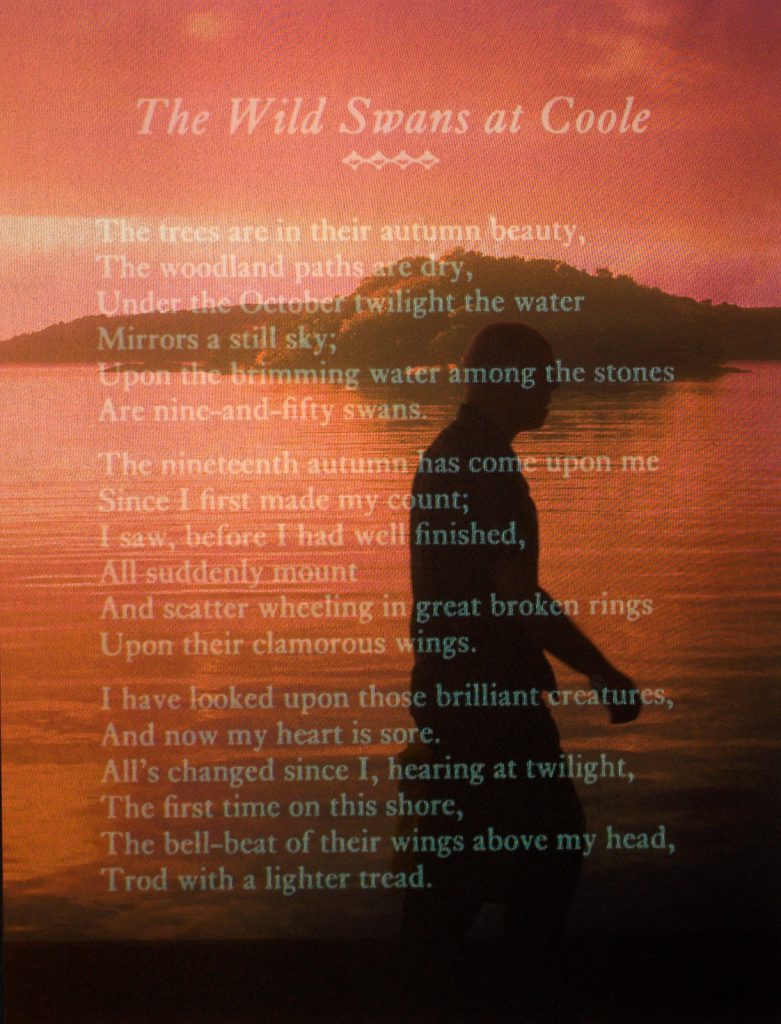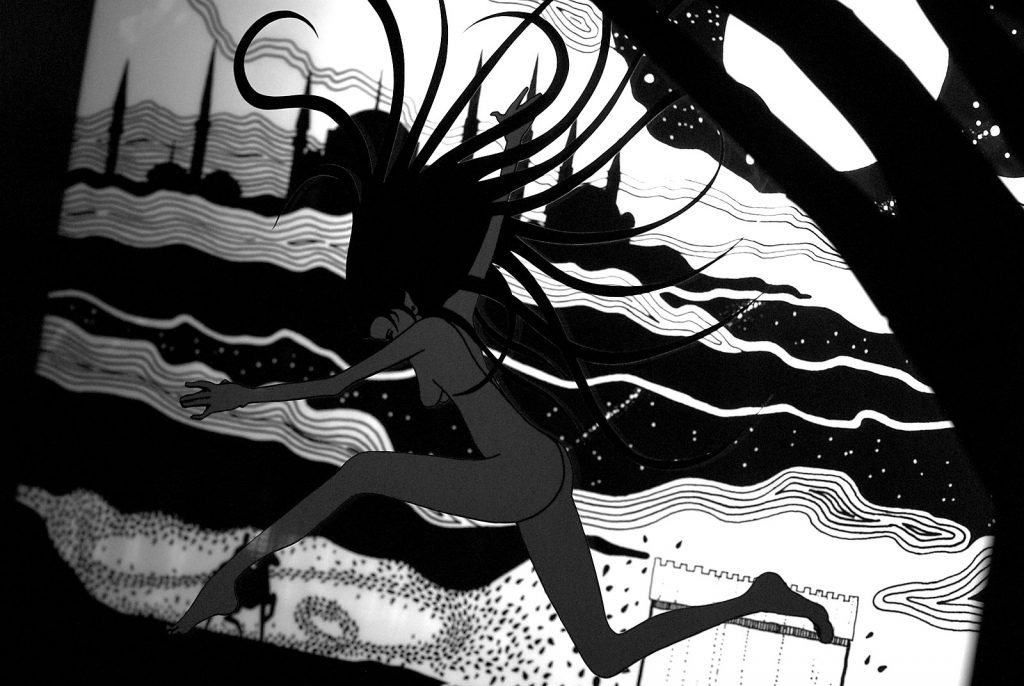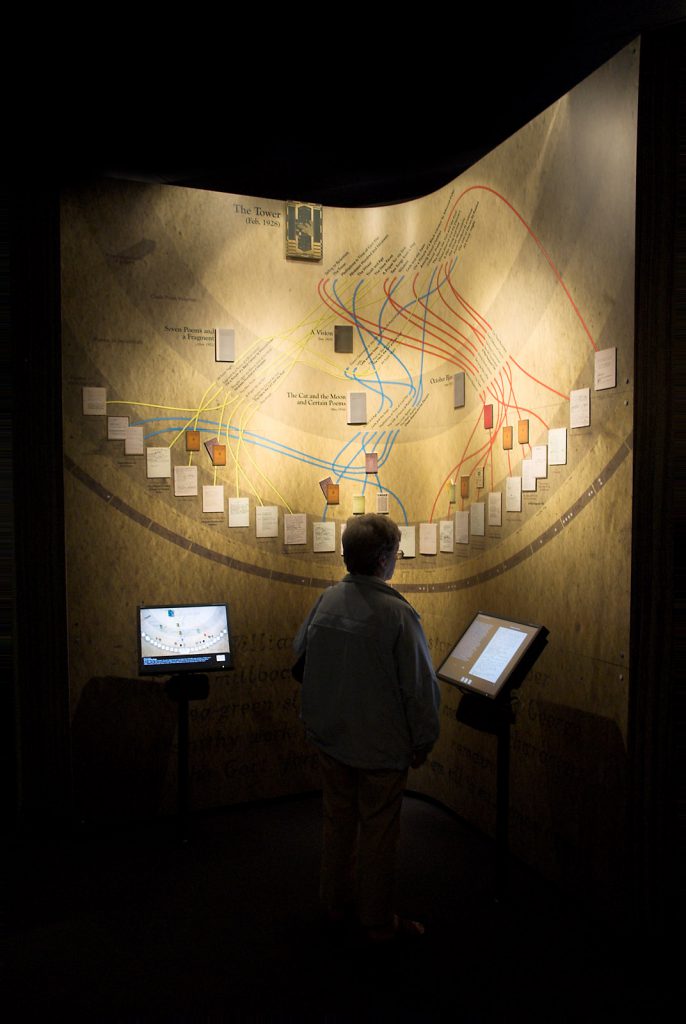 NATIONAL LIBRARY OF IRELAND, DUBLIN
The multi-award-winning exhibition of the National Library's unique collection of W. B. Yeats papers, manuscripts, volumes, and memorabilia includes innovative multimedia interfaces that weave together the collection, influences and life story of Ireland's greatest poet. A 270-degree wrap-around digital projection space immerses visitors in the poet's words and the events, people and landscapes that inspired them.
Nearly 250 artifacts are on display in the exhibition; the virtual shelves allow the Library to display a further 2,000 items digitally. Every object is linked to a digital timeline layered with essays and images on Yeats' contacts and influences. Visitors can scroll through the timeline from any screen, exploring the poet's life whenever it feels appropriate. The entire exhibition has been re-created in virtual reality on the NLI's website. This affords the same interactive access as the real exhibition. The virtual exhibition will ensure indefinite public access to the entire WB Yeats collection.
AWARDS:
European Museum of the Year – Finalist 2007
Association For Heritage Interpretation Awards – Winner 2007
Best In Heritage, Dubrovnik – Best In Heritage Laureate 2007
"Magnificent…The whole entry is totally outstanding and an unmissable experience for any visitor to Dublin interested in Irish history and culture." AHI Judges' citation
"One of the most important literary exhibitions yet staged internationally. The exhibition is sophisticated, atmospheric and above all accessible… a near-definitive exploration." The Irish Times