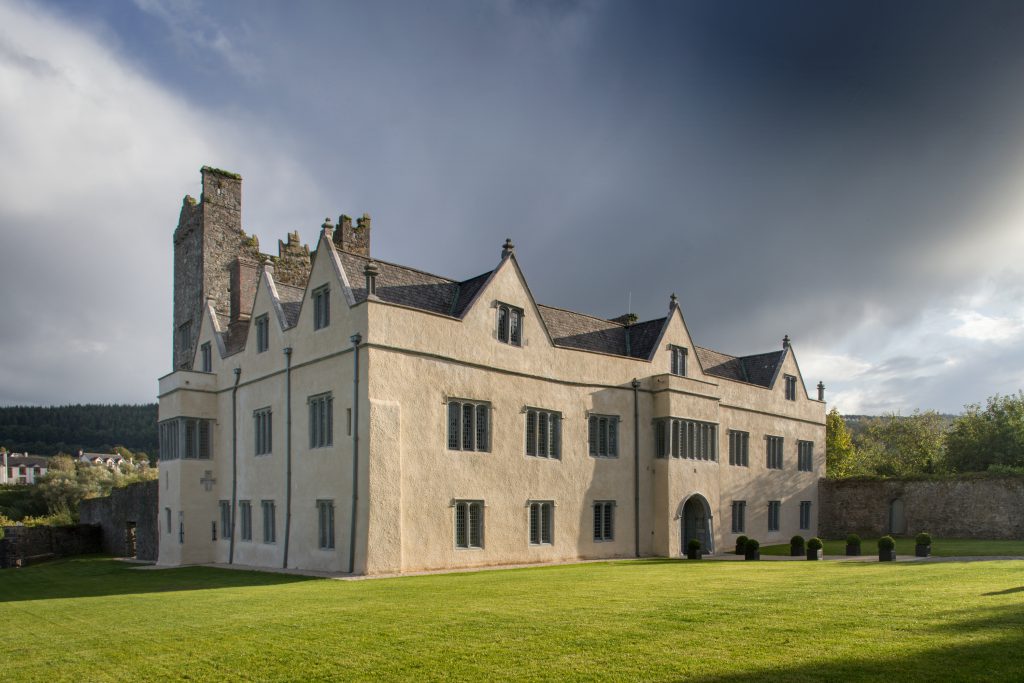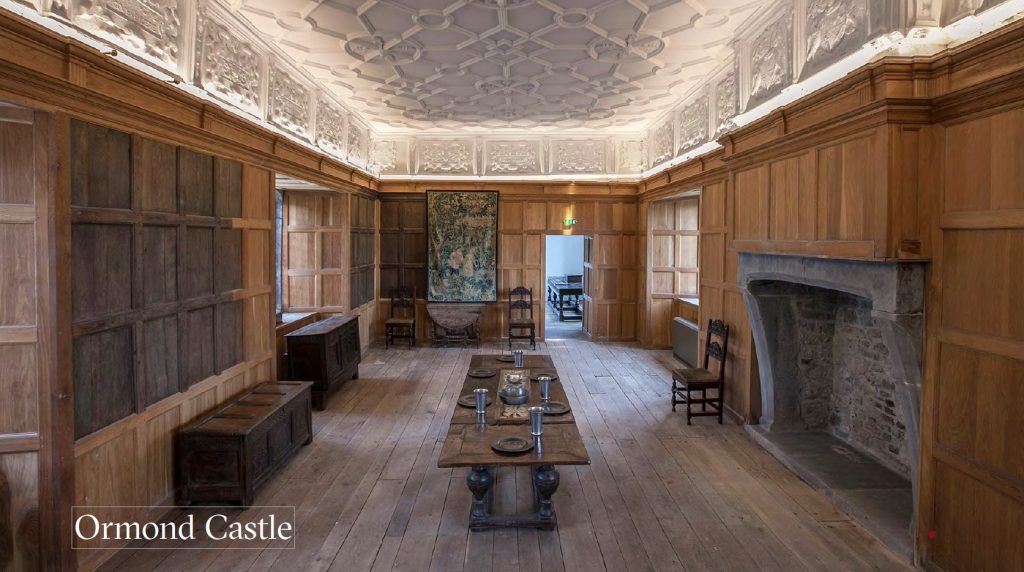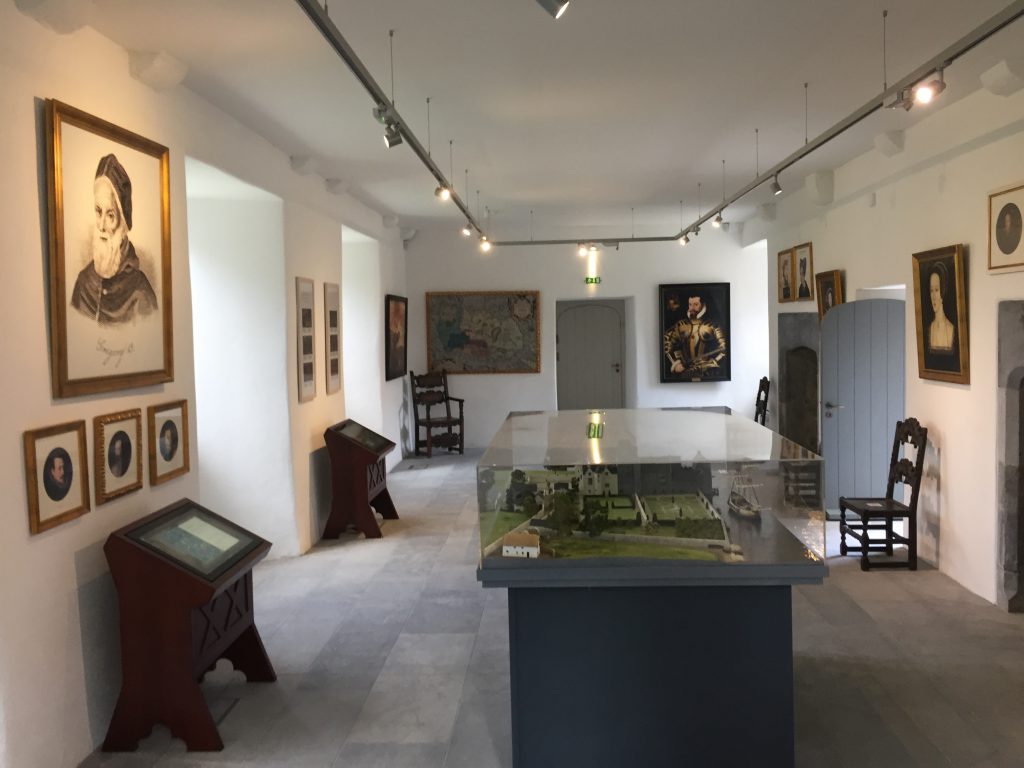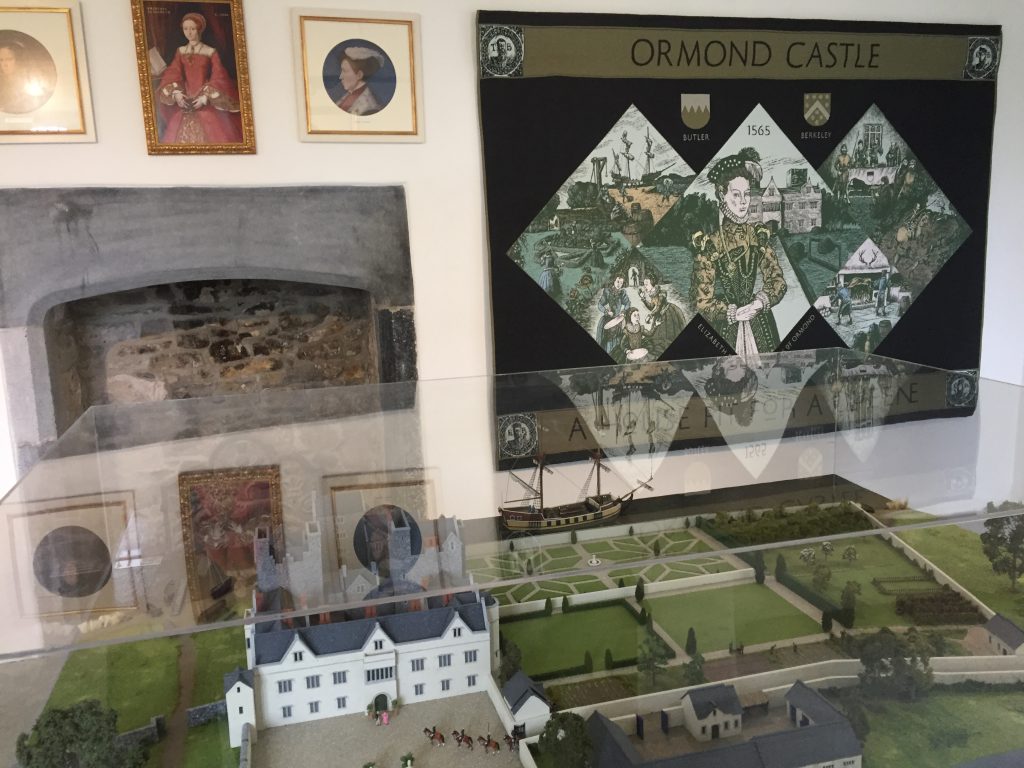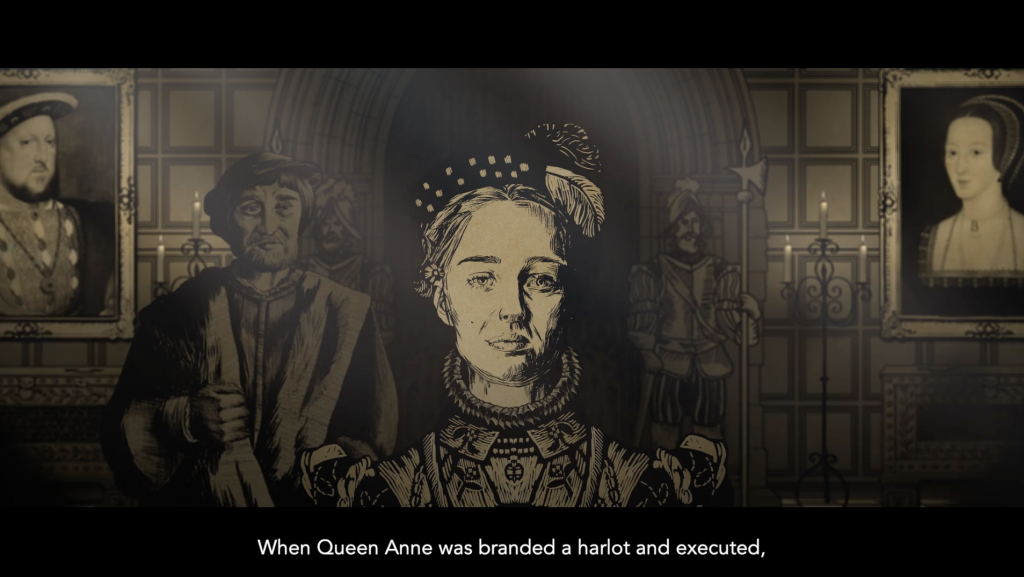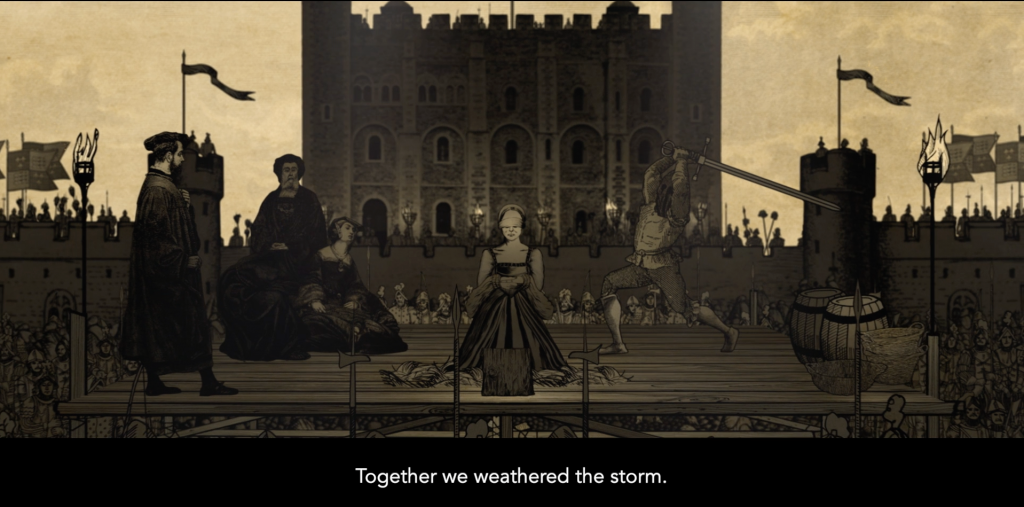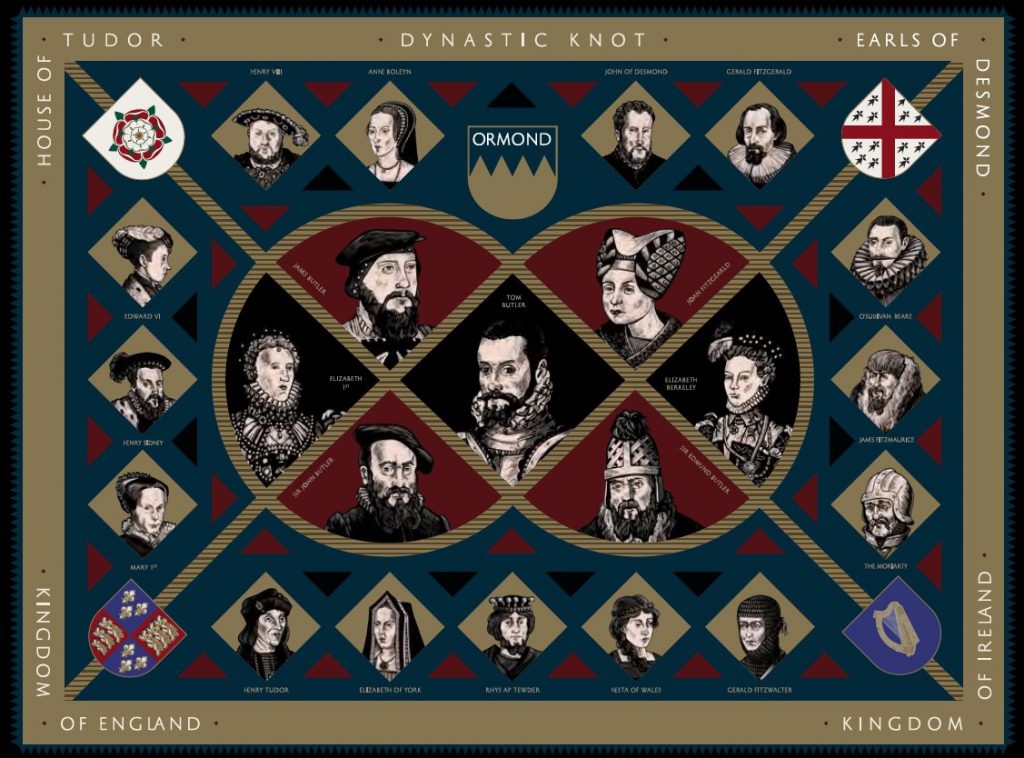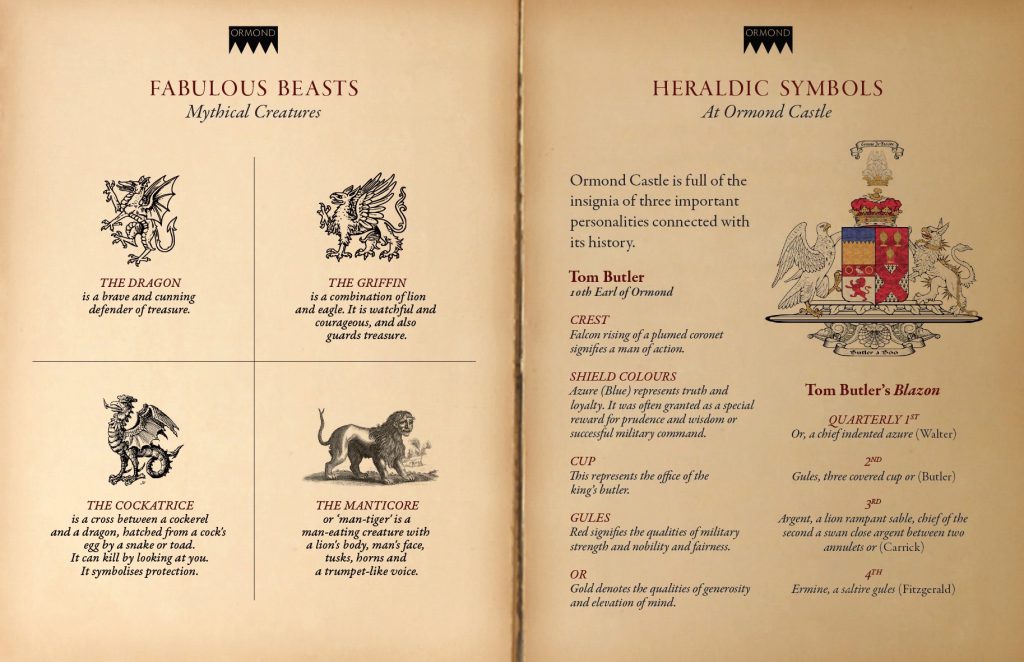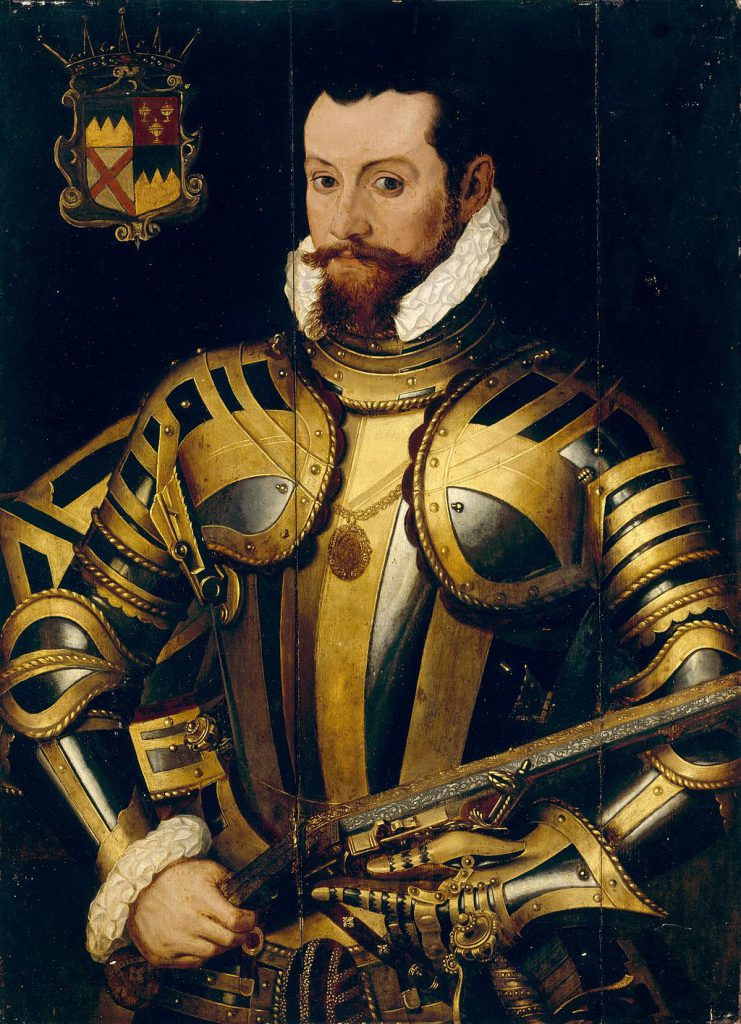 CARRICK-ON-SUIR, TIPPERARY, IRELAND
Ormond Castle was the medieval stronghold of the powerful Butler dynasty. Thomas Butler 10th Earl of Ormond built an Elizabethan manor house onto the front in 1665, ostensibly to please his English wife. But the iconography of the decorative plasterwork suggests that 'Black Tom' Butler expected a visit from his royal cousin Queen Elizabeth I.
The exhibition room is a holding area for guide-led tours. The restored 16th-century ambiance is maintained by reproductions of period woodcuts, paintings, and tapestries. These are arranged in a sequence that follows the story of Tom Butler's pivotal role in the downfall of the Fitzgerald dynasty. Interactive digital books on Tudor lecterns provide information in eight languages. Digital technology has been used to transform John Derricke's famous woodcuts into two spectacular animated movies. The emotional tension between Tom Butler, and two Elizabeths – one his wife – the other his queen, is presented from contrasting standpoints, in two complementary audiovisual dramas.