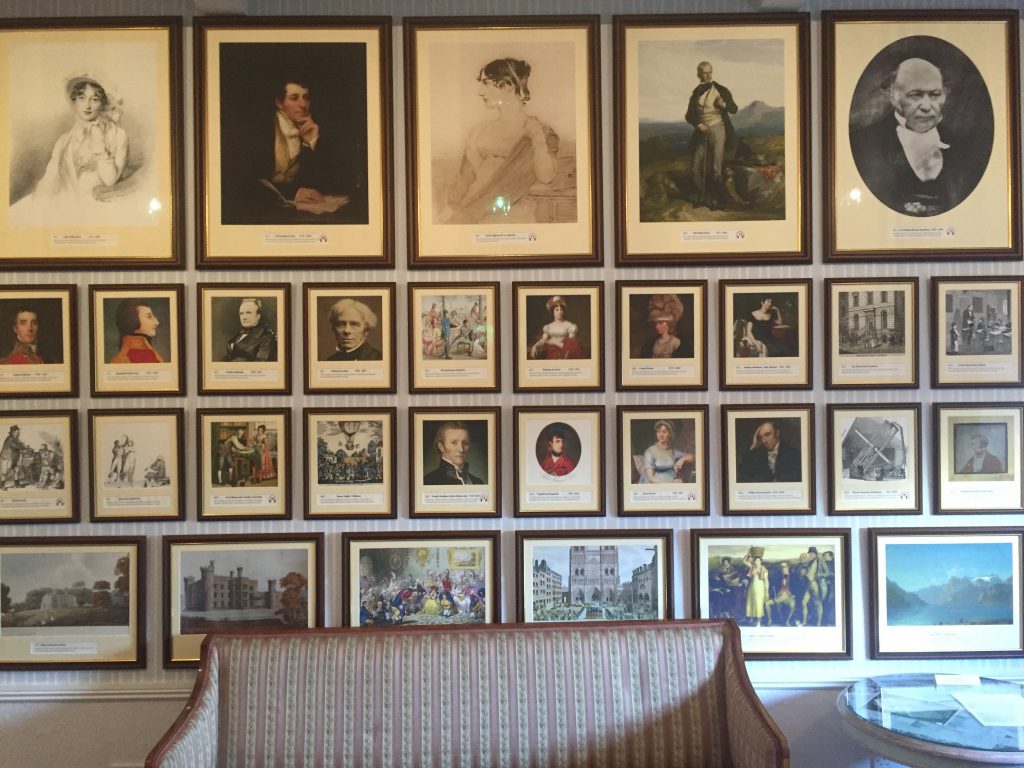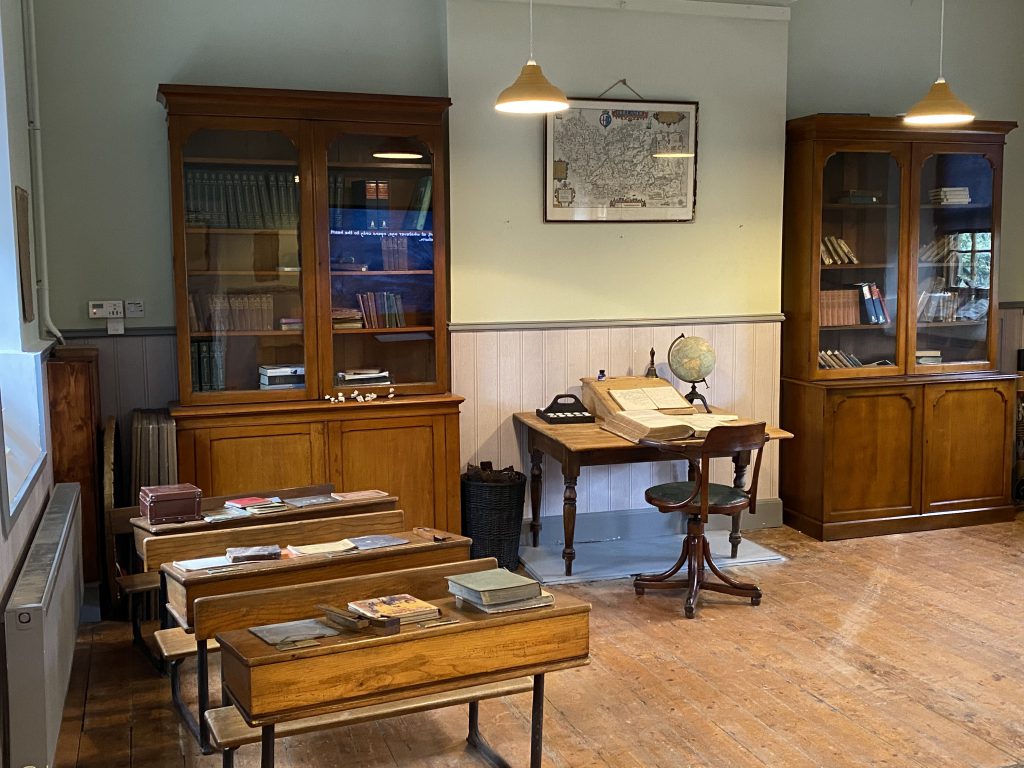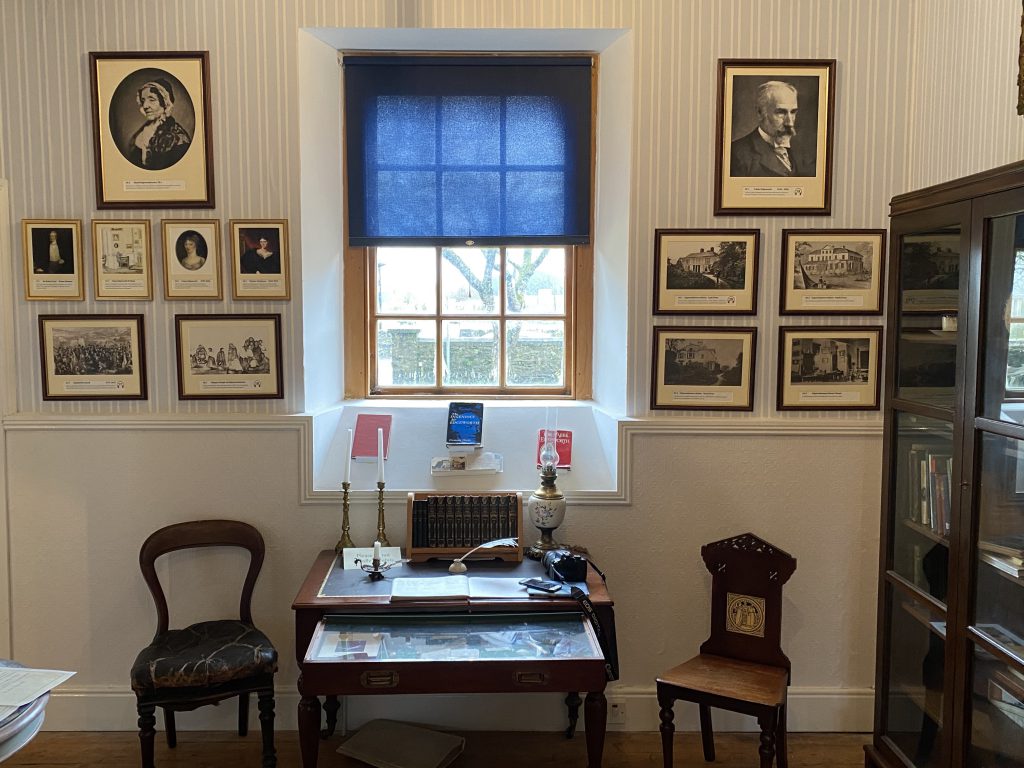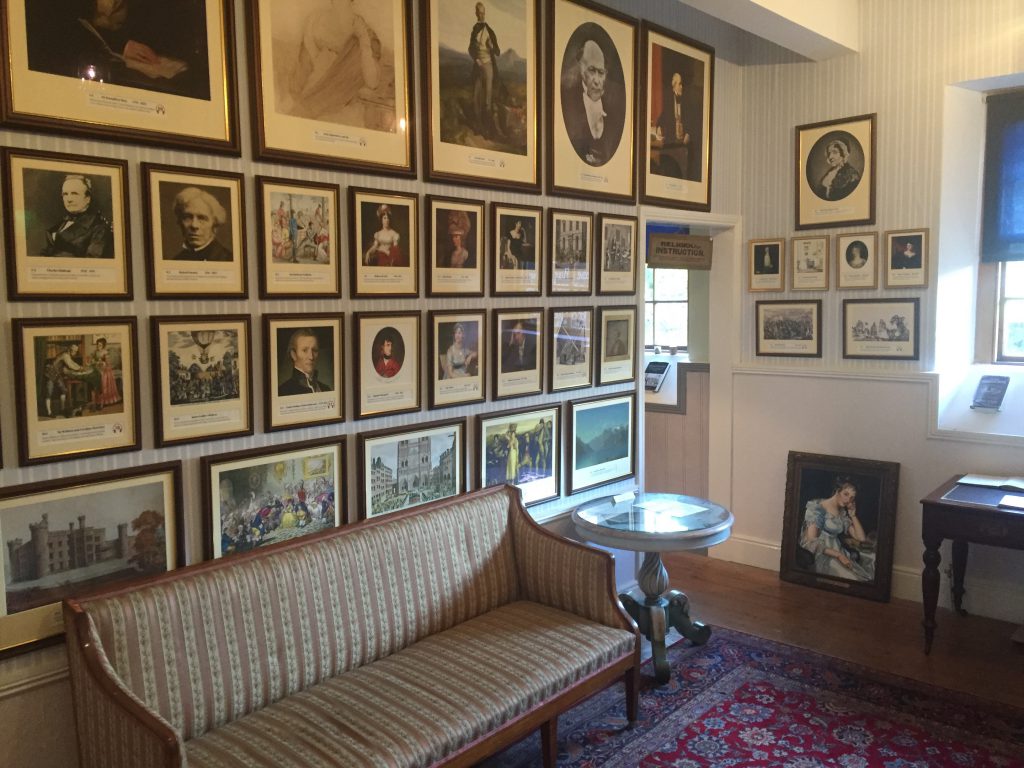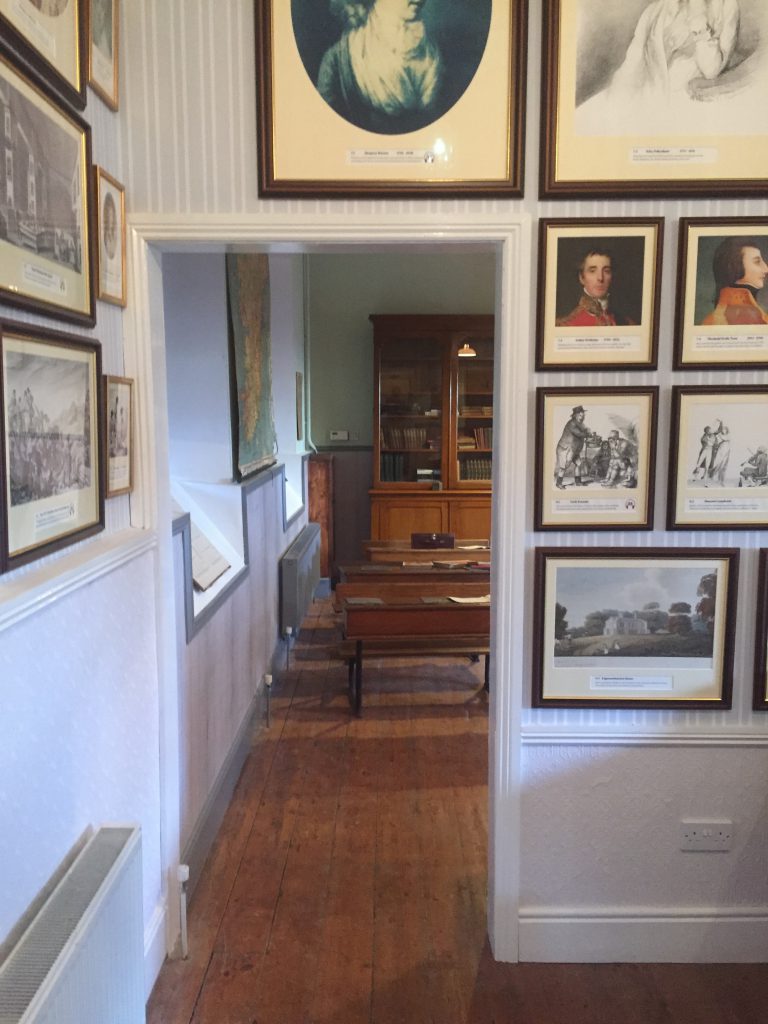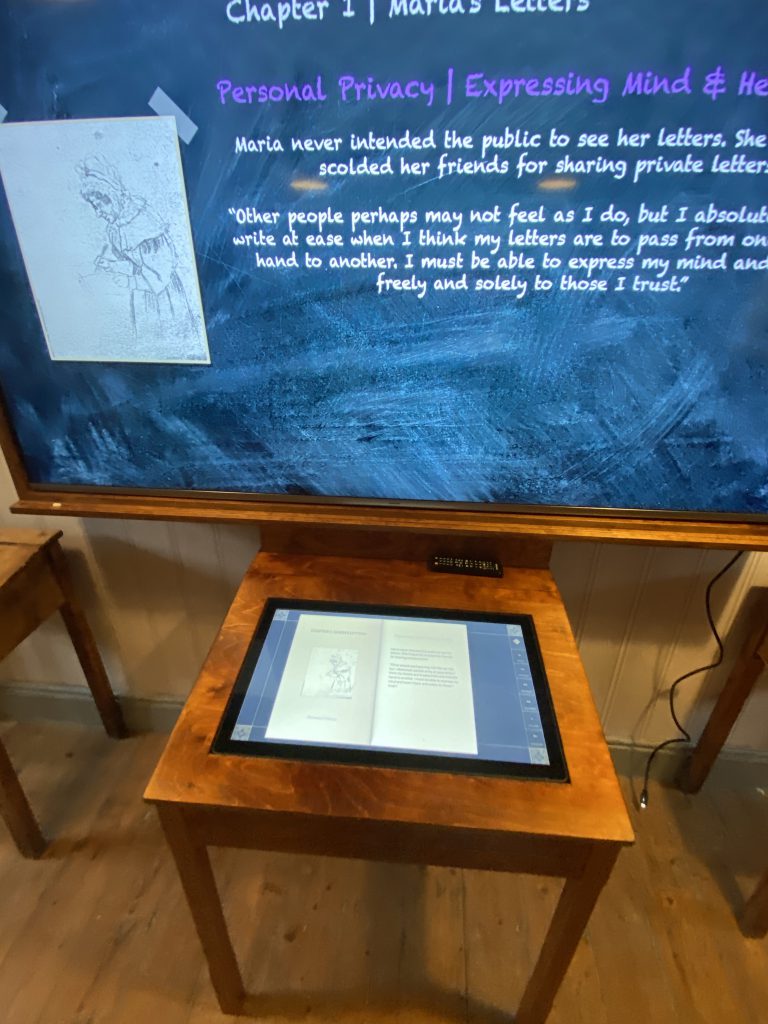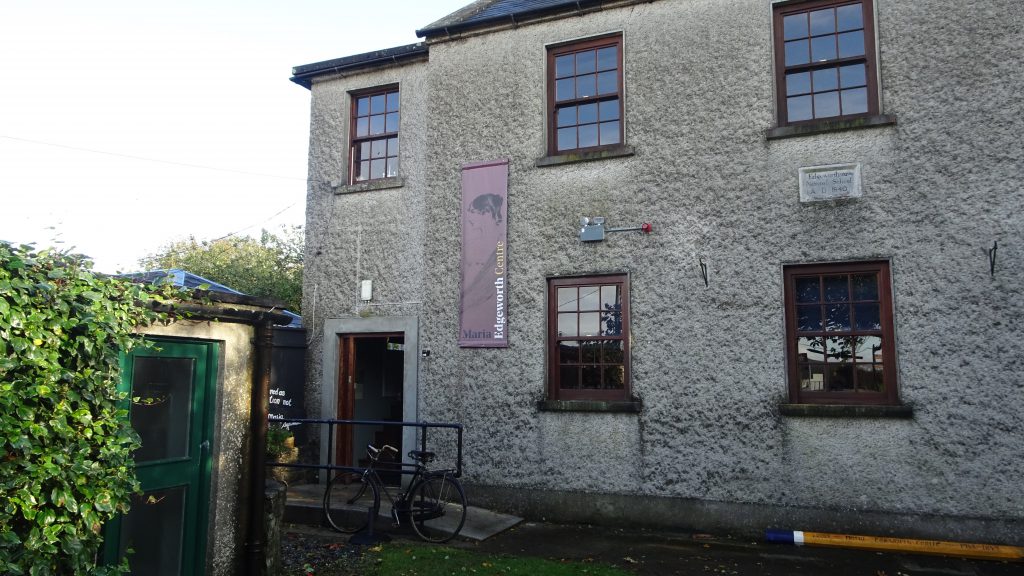 EDGEWORTHSTOWN, LONGFORD, IRELAND
Maria Edgeworth was an enlightened feminist with radical ideas on political, social, scientific, economic educational and cultural matters. As a young woman, she was the most celebrated language novelist of her era. Her books shocked by presenting Ireland and the Irish realistically, as different but equal to the English. She inspired Walter Scott, Jane Austen, and Turgenev. Maria and her father Richard Lovell Edgeworth attempted to set up a universal education system for Ireland, as early as 1799. It was to educate rich and poor, boys and girls, Catholics and Protestants, together.
The Old Schoolhouse in Edgeworthstown has been refurbished into a new centre. Visitors can use multilingual audio guides to listen to a representative selection of Maria's famous friends in the Picture Gallery. This is a recreation of the library in Edgeworthstown House where she wrote for seventy years. An interactive magic blackboard in the refurbished Victorian schoolroom presents the evolution of Ireland's National School system.