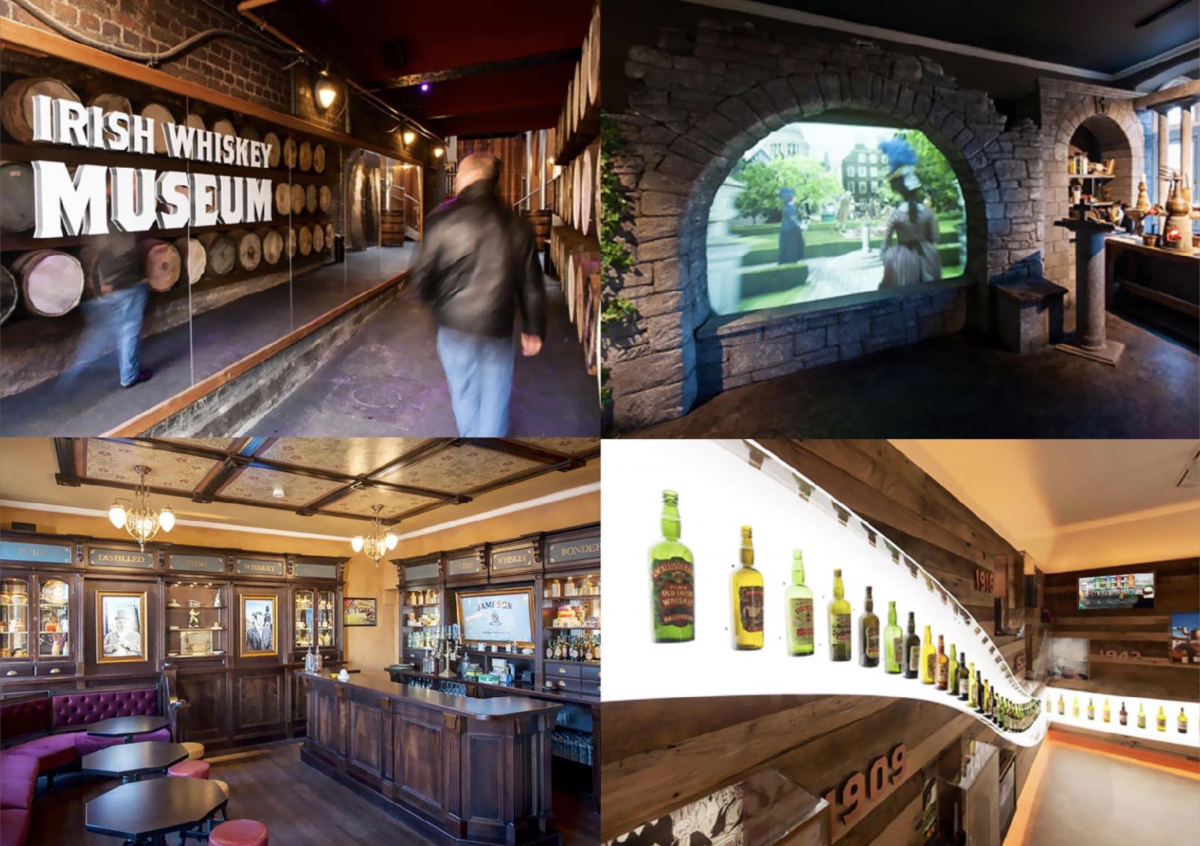 COLLEGE GREEN, DUBLIN, IRELAND
The Irish Whiskey Museum is the first museum in the world dedicated Irish Whiskey. It is not a corporate 'brand home', promoting a particular product. It is an independent initiative to entertain and inform, whiskey lovers, and visitors with no prior interest, knowledge, or taste for whiskey. It is fun, visitor attraction at the central pivot of Dublin's 'Golden Mile', to complement the relaxed shopping and leisure experience of the Grafton Street area,
The IWM presents a lighthearted social and cultural history of Ireland. Human guides lead groups through satyrical events in sixteen historical time periods staged in five themed gallery spaces. The guides are able to intact with historical characters via wall projections and framed talking pictures. The IWM also provides an atmospheric and convivial evening venue for social, cultural and corporate entertainment and events.