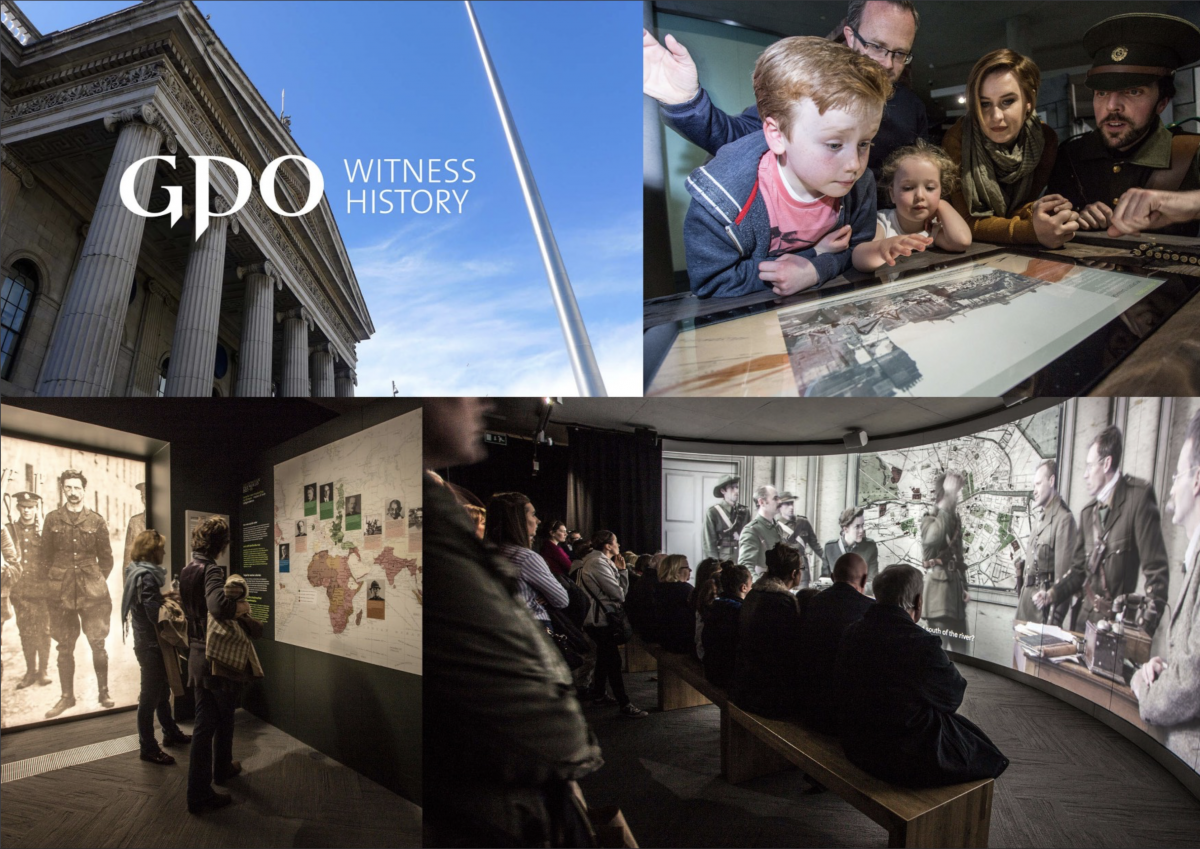 BASED IN DUBLIN CITY CENTRE
GPO Witness History is a visitor centre in Dublin's 200-year-old General Post Office. It is the flagship project of the Irish Decade of Centenaries. It was the rebel headquarters during the Easter Rising of 1916. The brief called for contested history to be presented in an accessible, inclusive, and layered manner to: reclaim Ireland's revolution from narrow political partisanship and to promote understanding and reconciliation within Ireland and between Ireland and Britain.
The interpretation catered for a wide range of knowledge and viewpoints. It used a diverse range of media, including costumed interpreters. Video booths present key issues from the opposing perspectives of different academics. Visitors were encouraged to use touch screens to record their own views. An immersive wraparound cinema puts visitors right inside events as they unfold.
AWARDS:
2017 European Museum Academy – Micheletti Award
2017 Irish Tourism Industry Best Cultural Experience
2017 UK Association for Heritage Interpretation Discovery Award
2016 Institute of Designers in Ireland Exhibition Award & the Universal Access Award
"It is an extraordinary achievement, a historical challenge which has been transformed into a reconciliation centre which also poses questions for the future." European Museum Academy
"…is in a different league in its technical sophistication, storytelling and staging." The Irish Times