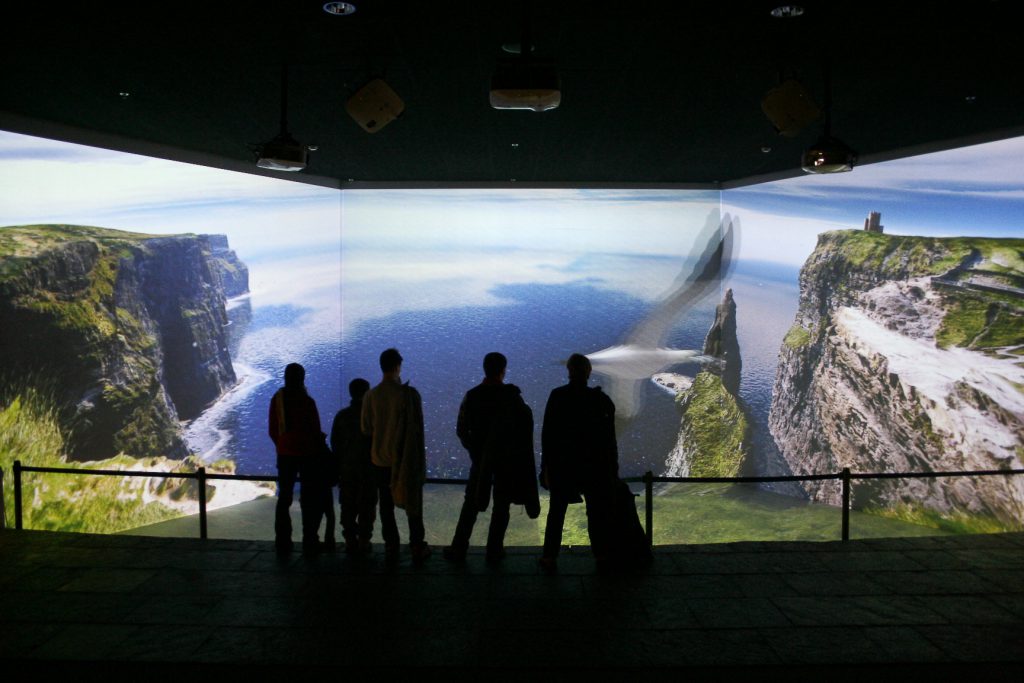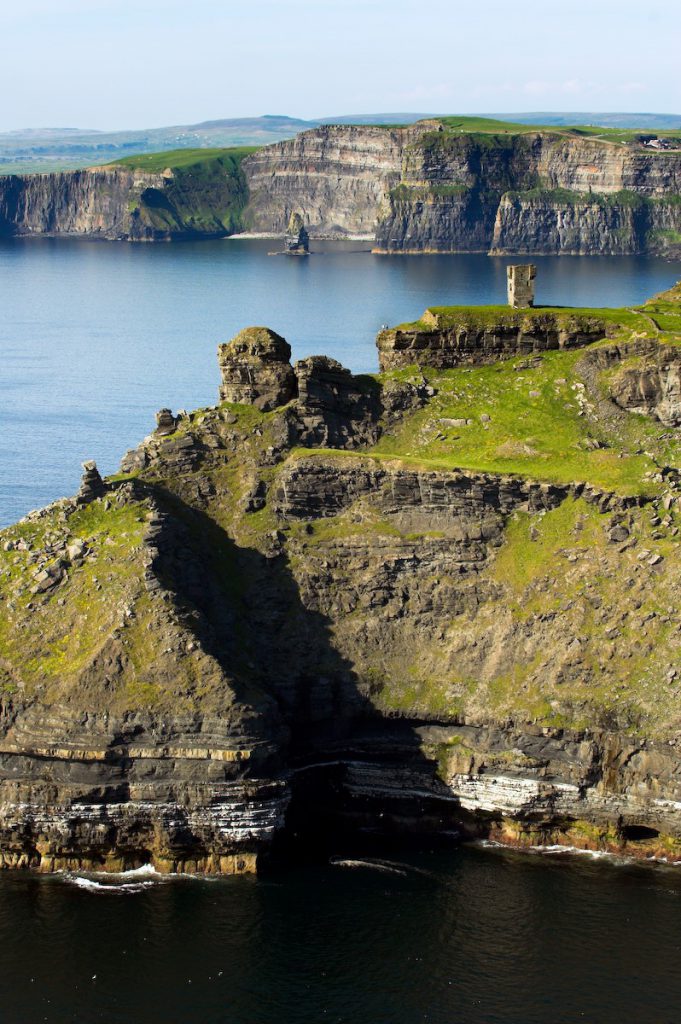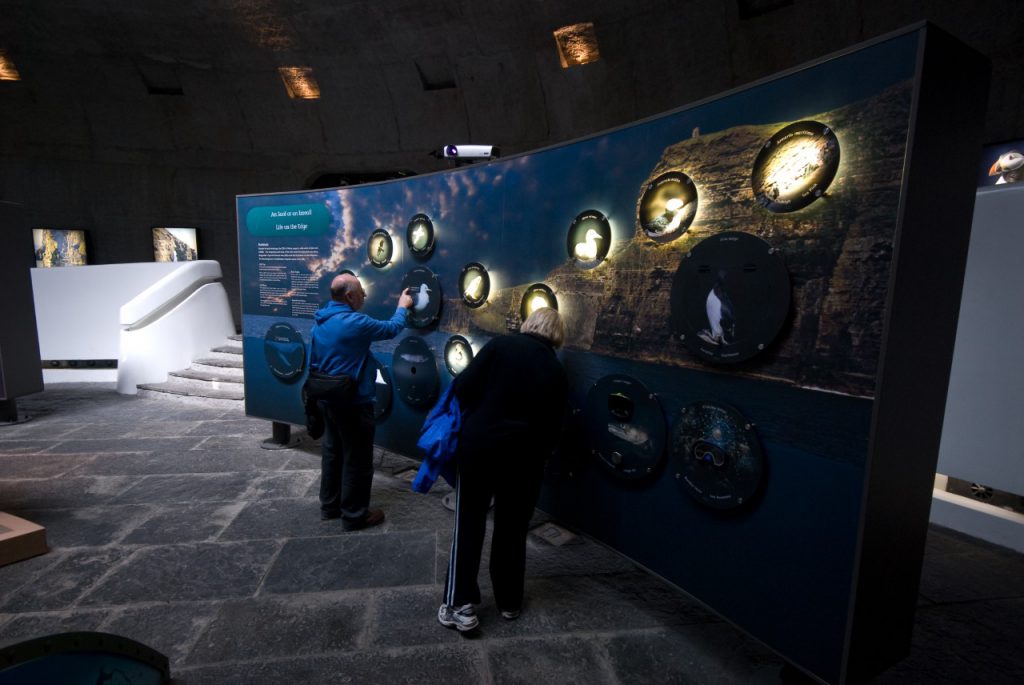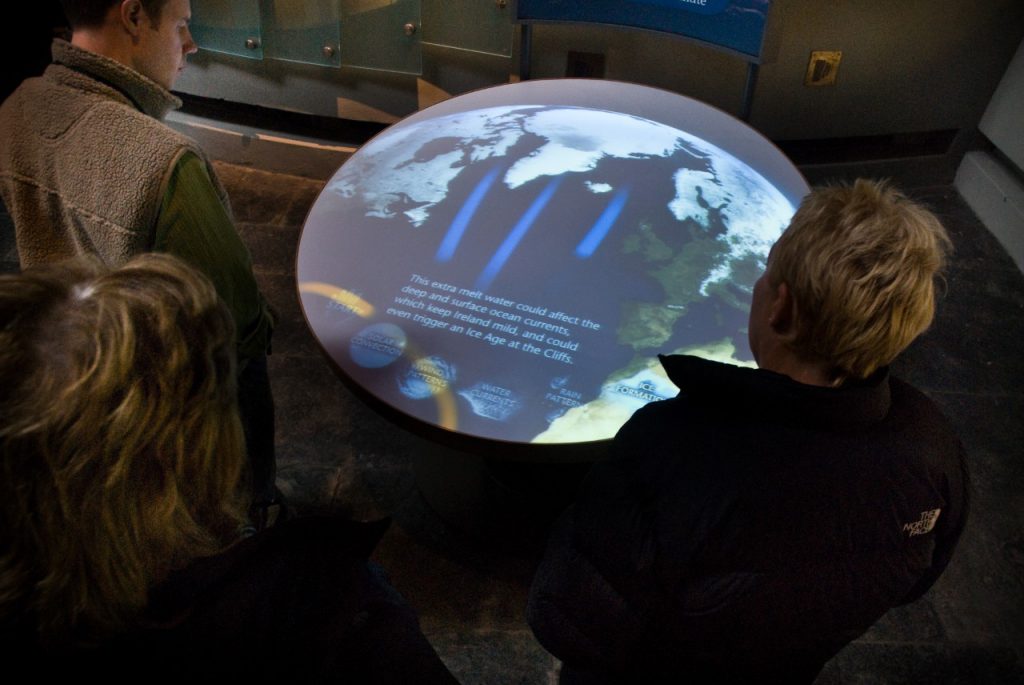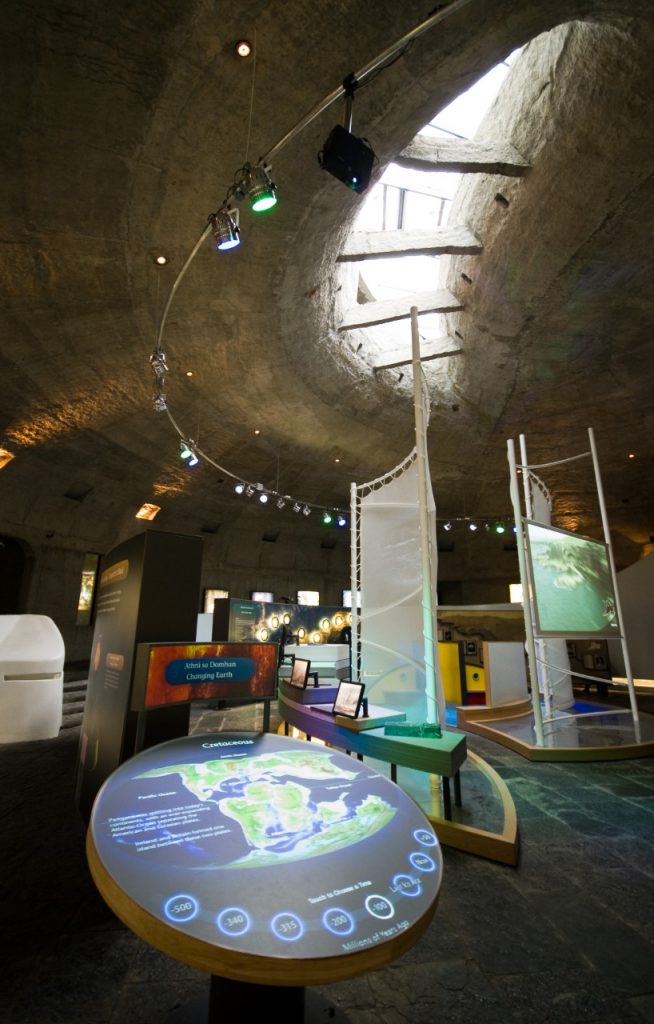 MOHER, CLARE, IRELAND
The Cliffs of Moher is Ireland's most visited scenic location. In 2007, Martello developed Atlantic Edge – the 900 sqm immersive exhibition in the dramatic subterranean cliff edge visitor building. It is themed on the topics of Ocean, Rock, Nature and Man. The Clare Journey audio-visual takes visitors on an aerial tour of natural wonders of the entire Clare region, including the subterranean world of the Burren, as well as the prehistoric fortresses of the Aran Islands.
Interactive projection tables demonstrate:- how the Earth's climate and plate structure work, and the action of the sea in creating the Cliffs. The site is home to Ireland's largest seabird colony.  The Ledge is a virtual reality experience that brings visitors soaring with a gannet, and swooping to the seabed to view an astonishing diversity of life. The multiple award-winning success of Atlantic Edge prompted the AHI (the UK Association for Heritage Interpretation) to hold its annual awards ceremony, outside the UK for the first time ever, at Moher in 2008.
AWARDS:
Association For Heritage Interpretation – Best Exhibition Design 2008
Institute of Designers in Ireland – Best Exhibition Design 2008
Best In Heritage, Dubrovnik – Best In Heritage Laureate 2009